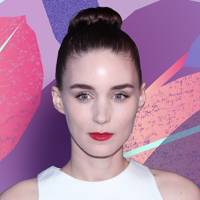 These messy buns are totally humidity-proof
One minute it's raining, the next it's scorching. This summer has been as unpredictable as Kanye's Twitter feed and it's wreaking havoc with our hair. What style is able to withstand such extreme weather? Enter the humble bun.
The bundled-up 'do not only provides humidity-proof style, it also masks second-day hair sins and cuts out the need to blow dry. Plus, a bun look great with any outfit - smart or casual. Just ask Meghan Markle.
Even the ballerina bun has made a comeback, but with a twist - worn higher, prouder and teamed with a statement lip, this classicup-do is officially the modern cool-girl way to wear pulled-back hair.
We're not the only ones who love a high and mighty bun. Celebrities such as Kim Kardashian, Bella Hadid and Karlie Kloss are all fans of the super easy style.
Ready to rock the look? These coiled hair creations are sure to inspire you...
You don't get much more chic than red lipstick, fluttery lashes and a perfect, not-a-hair-out-of-place balletic bun. Rooney Mara proves just that.