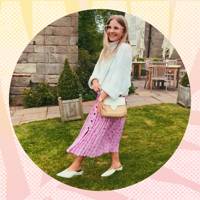 Charlie Chooses: The 7 high street buys you should add to your shopping list this week, according to our Fashion Editor
It's not true when they say Fashion Editors only wear designer labels. If only it were...
The devil may well wear Prada, but the rest of us are relentless bargain hunters at heart (can you blame us, when our job requires us to wear a fresh outfit for every show, every party, every season?).
And while that may break down the fourth wall illusion that I'm sat at my desk right now with my hooves parked in some new season Stella sneakers, it does mean that I know our Great British high street like the back of my hand.
Here's what I'm buying, wearing or wanting this week...
1. The powder blue turtleneck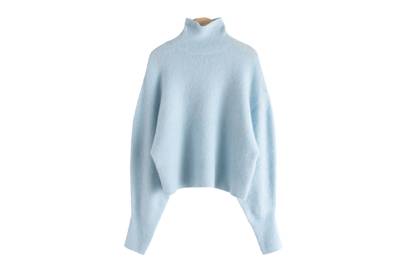 I can't lie, I'm revelling in the autumn weather right now. Well, not *right* now as it's p****** down, but the majority of last week was the most blissfully crisp, sunny situation and I used it as the perfect excuse to up my knitwear game. The colour, neckline, and fit of this sweater are v me, and I'm envisioning it with cream jeans.
Buy it now, £75, & Other Stories
2. The faux-fur trimmed trench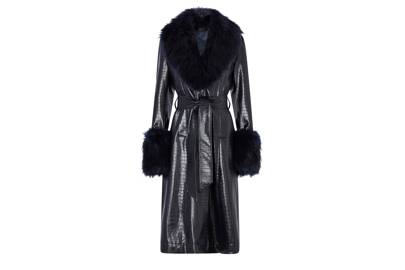 I've loved their dresses since they launched in 2017, but this weekend Kitri secured a place in my heart via their new outerwear collection. I have my eye on a good few of the coats, but this navy mock croc trench with detachable faux fur lapel/cuffs is top of the list. I'll be wearing it with jeans and boots until summer.
Buy it now, £275, Kitri
3. The pointed ribbon lace-ups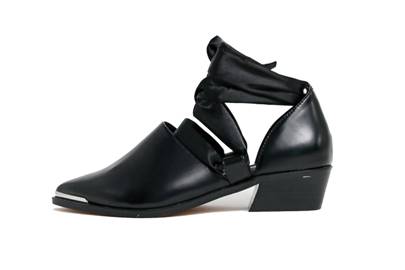 As awful as the phrase 'transitional dressing' is, it's a very real concept. And in this in-between moment - when it's too cold for sandals but the occasional burst of sun renders a full boot unnecessary - what better than, well, a half-boot? The changeable ribbon laces on these are fun, while the subtle metal toe gives them an edge.
Buy them now, £32, ASOS Design
4. The khaki wrap cardigan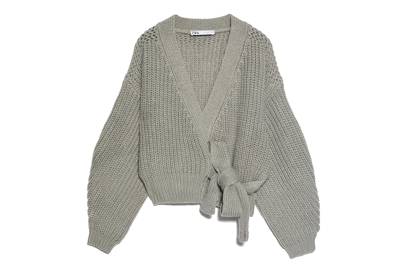 I told you, I'm officially back on the cardigan bandwagon. And I never really left the olive green/khaki one, did I... the wrap around this little number gives it structure and renders it a touch fancier than the slouchy, unbuttoned incarnations. I'll be wearing it with washed black straight leg jeans and heavy-soled biker boots.
Buy it now, £25.99, Zara
5. The metallic blue midi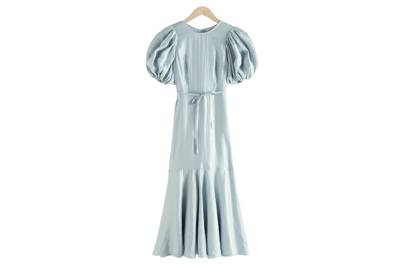 Similar to my love for all things olive-hued, the puff-sleeve will forever be my weakness. I just cannot say no. And while one glance at this duck-egg blue midi might remind you of summer, the subtle metallic shimmer present when it moves on the body gives it a party season feel that'll take you all the way through to Christmas. Swoon.
Buy it now, £85, & Other Stories
6. The square heel mule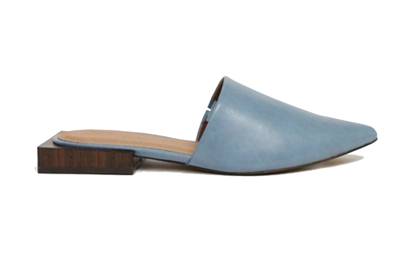 Unusual heels have cooled off since their heyday a couple of seasons ago, but that won't stop me sniffing out subtle new takes. The square heel of this mule adds a sense of occasion to an otherwise low-key shoe, while the wide shape perfectly compliments the narrow point to the front. I'll be wearing them with jeans and midis.
Buy them now, £22, ASOS Design
7. The faux-leather trousers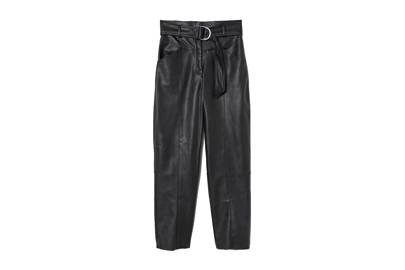 As we all become more conscious of the stories behind our clothes, vegan leather is seriously on the rise. This imitation pair have the most brilliant shape, and will be one of the most hard-working items you own. I'll be wearing them with a white t-shirt and sandals to dinner, and trainers and a chunky knit in the office.
Buy them now, £24.99, H&M
The 10 things we'll all be wearing this season now that summer has *finally* arrived (touch wood)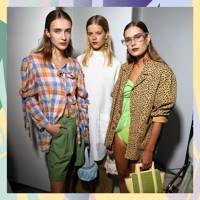 Fashion Trends
The 10 things we'll all be wearing this season now that summer has *finally* arrived (touch wood)