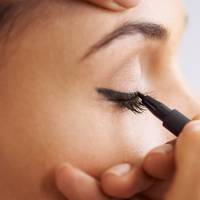 The best liquid eyeliners that will give you the perfect feline flick every single time
Achieving perfect eyeliner is no mean feat. In fact, it may be the most difficult makeup stage that there is. From awkward smudges, to uneven sides, to difficult-to-use applicators, there are countless obstacles that stand in the way of your quest for that perfect feline flick.
Then, there's the problem on choosing the right one. With countless liquid eyeliners to choose from, including felt tip applicators, delicate brush tips, slanted pens and gel liner pots, it can be tricky to find the best one for you.
We've made it a little easier by picking out some of our all-time favourite eyeliners.
This is the makeup artist-approved way to apply eyeliner so that you'll never rock wobbly flicks again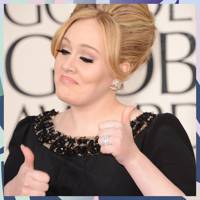 Eyeliner
This is the makeup artist-approved way to apply eyeliner so that you'll never rock wobbly flicks again
So whether you want a statement bold graphic line or a defined feline flick, we've found the perfect liquid liner for you. Just browse our gallery below...
Once you've mastered your technique (with a little help from our editor-approved guide, if needed), why not experiment with the latest eyeliner trends? This season, it's all about bright white liner...
And if it all goes horribly wrong (don't worry, we've all been there), these micellar waters will sort you out - they're able to remove even the most stubborn waterproof formulas in a single sweep.
Wonderwing Eyeliner, £5.99, Rimmel
This looks like your usual felt-tip liner at the nib, but turn it on its side and it becomes a tapered wing shape that you can use to press your wing on.

Stay All Day Waterproof Liquid Eye Liner, £16, Stila
Hailed as an all-time favourite by Reddit users, with one fan raving that it can withstand a hot yoga class, Stila's budge-proof liquid liner has a thin marker-like tip that's perfect for crafting a precise, defined line.

Exaggerate Eyeliner, £3.84, Rimmel
A bargain and long-time favourite, Rimmel's little pot of liquid liner is great for creating dramatic feline flicks in seconds.

Flash Cat Eye, £8.99, L'Oréal Paris
We're always a sucker for good packaging, but clever is on a whole other level. L'Oréal really thought about our eyeliner bugbears with this one, not only giving us a formula that glides, but a cat eye stencil built into the cap so we can pull off a flick in a flash. Genius!

Rock N' Roller Easy Eyeliner Ink, £20, Nudestix
'Pizza-cutter' and 'roller-ball' eyeliners are the answer to your tube makeup woes. The disc-like applicator makes it impossible to sway off course, even with the unsteadiest of hands. We love the one from Nudestix, which also come in a bronze and 'golden rosé' shade – an ideal switch up from your classic black for the party season (and for less detectable mistakes).

Styling Liquid Eyeliner, £27, Decorté
Kate Moss is already a major fan of this luxury Japanese beauty label and it's little wonder why. This highly pigmented pen has the ability to create a thin outline or a bold, buildable flick with equal ease. Plus, it's refillable for sustainability.

Grandiôse Liner, £25, Lancôme
Ever feel like you can never get the angle right when applying liner? Luckily, Lancôme have devised a bendable brush, making application an absolute dream and the results flawless every time.

The Feline Flick Eyeliner Pen, £22, Charlotte Tilbury
Charlotte Tilbury is known for her cat-eye liner and this product doesn't disappoint. The tip is fine enough to offer pinpoint precision and the formula glides on without snagging.

Collection Fast Stroke Eye Liner, £2.99, Superdrug
Don't be fooled by the purse-friendly price of this liner; Fast Stroke has become the fashion and beauty industry's best-kept secret. It's easy to apply, never smudges and lasts all day (just be sure to apply two layers for longevity).

Tattoo Liner, £17, Kat Von D
Getting the perfect cat eye can be tricky, and if precision is not your best feature, it can also take quite some time. For those who can't live without a little wing but are always on the go, this eyeliner is literally a pen, super easy to work and lasts all day long.

Super Liner Perfect Slim Intense, £6.99, L'oreal Paris
This bargain-friendly goodie is one of the best liquid liners you can buy on the high street. The thin nib is perfect for creating a gorgeous feline flick and, overall, this pen is great for all liner-users, including beginners.

Eye Defining Pen, £46, Tom Ford
Tom Ford's incredible double-ended liner pen is worth every pen. With two different sized nibs to work with, you have the option of creating elegant, thin, winged feline flicks or full-on cat eyes. The pen is relatively large but it allows you to have a proper grip and draw out from the inner corner of your eye properly. If that's not enough, the pigment is perfectly opaque and doesn't budge come rain or shine.

Chromaline Gel Liner, £17, Mac
One of our favourite gel liners (possibly ever), this jet black product ensures the perfect feline flick with every use. Super easy to use and coming in a handy little pot, the liner is perfect for beginners.

Long-Wear Gel Eyeliner, £19.50, Bobbi Brown
If you prefer to freestyle with your liner, invest in a pot of BB's brilliant long-wear gel liner. It gives the glossy look of liquid liner with the easy application of a gel. Apply with your preferred eye liner brush for a no-smudge, quick-dry finish.

3-Dot Liner, £21, Clarins
For those seeking a subtle look for their everyday liquid liner, this three-pronged pen is able to get in between lashes for an ultra-close application.