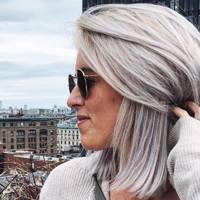 Grey hair is going nowhere so here's how to wear silvery blonde into autumn
Think grey hair is over? Think again. The hair trend is stronger than ever, with over 10,000 people in the UK alone searching for 'grey hair dye' each month. And, while the colour looks sizzling in the summer when the shade catches the sunlight, there's something about wearing this cool-toned shade as the weather gets cooler that makes it a winning combo. Frosty coloured locks worn with long, soft cashmere cardis or toughened up with a leather jacket and biker boots is an utterly chic way to enter the new season.
"This season we will definitely see a continuation of women embracing their grey hair," says James Pryce, expert master stylist at Larry King Salon. Not only will we be embracing our greys, but according to James, we'll also be faking the grey too with a little help from glosses, tints and dyes.
In fact, "Mushroom blonde", a glossy greige, has skyrocketed on Pinterest, with the search site noticing a 308 per cent spike in users looking for the shade (the biggest of any other hair shade this year).
Whether you're looking to take your platinum to the next level or embrace your natural God-given greys, there's a few things to know before taking the silver hair plunge. Here's what the experts have to say...
Brunettes, it's not going to be easy
If your hair is very dark and you're desperate to go grey, be warned: you've got a lot of ground work to put in first.
"In order to go grey you have to pre-lighten the hair to a clean white blonde and then tone with a personalised grey mix tone", says Headmasters', Siobhan Jones, who was responsible for turning Little Mix's Jade Thirlwall hair silver.
Be sure to shade match to your skin tone
When settling on any new shade for your hair, it's important to consider how the colour will compliment your skin tone. However, with grey shades in particular, the risk of 'washing out' your complexion is greater than ever.
Sapphire Driver, Brands Manager and Colourist at BLEACH London explains: "We all have our preferences on how different tones go together, but there is a risk that grey can wash out the skin if it's not balanced. Those with more yellow or cool toned skin may find it harder to wear, whereas someone with more warmth and pink in their skin could find it looks really nice."
It might be best to do things gradually
When it comes to getting the perfect grey tresses, patience proves a virtue. While it might be hard to resist the urge to jump straight in, Sapphire advises that slow and steady wins the race. "Gradually build up balayage or highlights so that you aren't block bleaching your hair in one hit. This is a good option for those with dark hair. It will be a subtler transition and can be added to with more bleached sections/highlights."
But, while it's definitely an alternative for the brunettes amongst us, we suggest avoiding trying this at home and leaving it strictly to the professionals.
The process might get uncomfortable
If you're looking to take your grey all the way to your scalp, be prepared for a slight burning sensation from the bleach. When our Fashion Editor, Charlie, went white blonde, she warned that it can get a little uncomfortable as the wait time goes on.
"Anyone wishing to go this colour must also be aware that lightening your hair to this tone can weaken it", says Siobhan. Lucky the colour looks excellent with buzzcuts and pixies...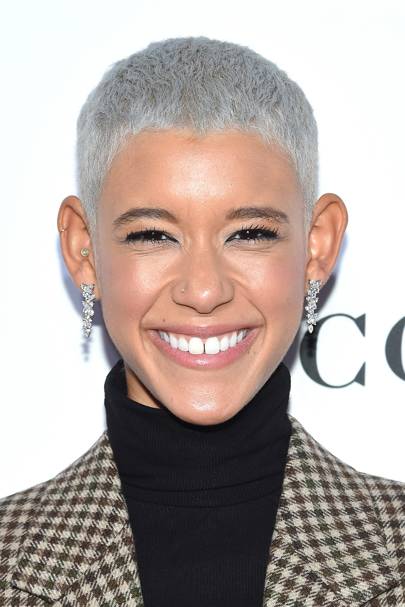 Toner is your best friend
The fate of the perfect grey shade lays in the hands of toner. After your hair has been bleached, it's down to the toning to achieve your perfect shade, and it's really important to keep it up if you want your colour to last. Sapphire explains: "Grey can sometimes start to look a little green over time if it's not regularly toned. If you decide to go grey or silver, be aware that you will probably need to tone your hair every 2-3 weeks to keep up the colour."
Toning at home is actually surprisingly easy. Keep your silver tones from turning brassy by switching to a purple shampoo and conditioner.
Treat it right
After any kind of extreme dye treatment, your locks are going to be left a little worse for wear. To keep your hair in peak condition, you'll want to invest in a good hair mask at home to treat your roots and ends to some much-needed nourishment, as well as frequent trips to the salon for treatments.
Siobhan's favourite is Paul Mitchell Keratriplex Awapuhi wild ginger treatment, which she says works on strengthening and hydrating.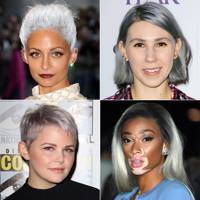 How to go grey without the commitment
If you like the idea of this experimental colour, but don't want to commit (or fork out for a salon trip), there are several at-home products which allow you to dabble in silver strands.

HAIR DYES & MAITENANCE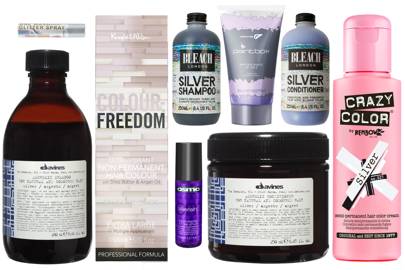 Hair Dyes:
Prep your locks with Fudge's White Shade of Pale toner, £10.36. For a subtle blonde/silver hue, give the Colour Freedom Silver Blonde, £6.99 a go. For a more full on grey shade, the Crazy Colour silver hair dye, £5.39, is ideal. L'Oréal Paris Colourista also offers a great selection for silver experimentation, from a One Day Spray, £5.99 and wash-in-wash-out Hair Makeup, £6.99, to permanent at home dye kits.
SILVER SHAMPOOS & MAINTENANCE:
Bleach London's Silver shampoo, £6.50 eliminates brassy tones and helps to maintain a silver hue. Davines' Alchemic Shampoo in Silver Fox, £15.80 & itioner, £20.40 in Silver Grey are also lovely products for maintaining silver/grey locks. Finish with OSMO's Violet Tone and Protect Styler, £8.80 to protect your colour.
Why I embraced grey hair in my thirties and have absolutely no regrets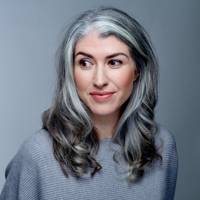 Hair
Why I embraced grey hair in my thirties and have absolutely no regrets
If all else fails, try a wig
We often forget that wigs are an option, but at least 50 per cent of the time you see Kylie Jenner with a glamorous new hair colour, it's actually faux. Keep costs down by going with one that's synthetic. Read our wig guide for a step-by-step on how to properly put one on.
Sound like hard work? Don't worry, it'll all be worth it for those silver hair selfies: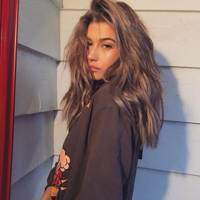 Nafessa Williams is serving up some serious grey hair goals with this look. The US actress sported enviable silver locks at the 2019 SAG awards.

Just when we thought we couldn't be any more in love with Iskra Lawrence, she went and did this. The model sported dyed grey locks as a part of a L'Oréal campaign at the start of the year, and we're obsessed.

Aliana King, AKA our fave Insta model of the moment, uses Glamwax to achieve her silver grey colour.





Victoria Magrath, aka In The Frow, has been our hair colour crush for years. We hit 'follow' back when she was on the lilac hair bandwagon, but we're loving her latest silver tones. If you're worried about finding makeup looks to suit your new grey 'do, her feed will put your mind at ease.

Avengers star Pom Klementieff, is our latest hair crush, we love her grey locks! Her shade has a pretty ash cast that's just perfect for the colder months.