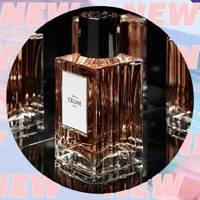 13 of this week's biggest beauty launches our Beauty Editor wants you to know about
Calling all beauty obsessives! This week is bursting with new beauty launches that you *need* to know about, from luxurious skincare, harnessing the latest intelligent ingredients to revive skin with a new season glow, to fresh new fragrances to dive into for the warm weather, as well as plenty of cheerful makeup, including weightless foundations and believable-finish self tans and bronzers.
Plus, skincare brand The Inkey List have a breakthrough solution for blemishes, Sisley has a luxurious new cleansing cream and fashion house Celine is launching fragrance for the first time.
So go on, revel in the new scientific skincare innovations, the very best in body care, the fabulous fragrances, and the game-changing makeup products that are guaranteed to brighten your day.
Not A Perfume Collection, from £23, Juliette Has A Gun
Launching: 1st November
Containing one single ingredients (Cetalox - a clean, woody scent that's also hypoallergenic), this fragrance has gained a loyal following since its launch a few years ago. Now, the brand is expanding the hero range to include a body mist, hand cream and shower gel for a full body, not-so-fragrant experience.

Ningaloo Firming Serum, £55, Dr Roebuck's
Launching: Out now!
Vegan, cruelty-free, Fairtrade and even gluten-free, you can rest assured every ingredient in this serum has been carefully selected. But don't think for a second that they're not hard working - on the contrary, this formula is packed with potent actives including antioxidant copper peptide and hyaluronic acid for hydrated, strong skin.

C-50 Blemish Night Treatment, £12.99, The Inkey List
Launching: Out now!
Break the cycle of blemishes with The Inkey List's latest results-driven formula containing stable Vitamin C and Salicylic Acid to inhibit oil product while brightening and boosting cell turnover.

Haute Parfumerie Perfumes, £260 for 200ml, Celine
Launching: 31st October
Major, major news: Celine is launching fragrance. 11 of them in fact (eight for the day time and three for the evening), created by artistic director Hedi Slimane and designed to be worn by everyone. From florals to chypres, the perfumes span across all of the olfactory families.

Radiance Foaming Cream, £81.50, Sisley
Launching: Out now!
A lightweight foam that transforms into a purifying, rich cream when massaged into skin, Sisley's new cleanser deeply cleans skin while being a delight to use.

Le Rouge Duo Ultra Tenue, £31, Chanel
Launching: Out now!
We've mastered the long-lasting matte lip, but this innovative formula from Chanel means that shine is here to stay, too. One end of this duo product provides a liquid colour, while the other end delivers a mirror shine that lasts over 8 hours.

Brow Styler Multitasking Pencil & Powder, £29, Benefit
Launching: Out now!
Sculpt, fill, define and fluff with this multi-tasking brow product. It's dual-ended with both a powder for filling, and a pencil to sculpt and define. Plus, it's available in a wide array of shades to cater to all.

Sap Moss Weightless Hydration Shampoo & itioner, from £21, Aveda
Launching: Out now!
This plant-powered duo eradicates frizz thanks to the blend of kukui and coconut oils, which moisturise and nourish the scalp and hair.

Face Paints, £139, Dr David Jack
Launching: Out now!
Paint your way to better skin thanks to top cosmetic doctor Dr David Jack. He's created a foolproof colour coded range of masks, which along with sophisticated active ingredients, help to treat problematic skin conditions from acne to dryness.

Ceramic 1970 Candle, £95, Bella Freud
Launching: [/b] November
When it comes to setting the mood for a cosy Christmas season, look no further than this Frankincense, Myrrh and Sandalwood scented candle.

Botanique Styling Air Dry Natural Hold Gel, £5.49, TRESemmé
Launching: Out now!
We love anything that allows us a few extra moments in bed in the mornings, so we adore this new air dry styling range that shapes and controls hair without the need to blow dry.

Phyto Replenish Body Oil, £47, Dermalogica
Launching: 7th October
Skincare addicts, please remain calm - cult brand Dermalogica has just announced they will launch two body products this month, including an oil and warming body scrub, bringing all the results-driven skin science to your whole body. *Screams internally*.

Tan Remover Mousse, £14.50, St.Tropez
Launching: Out now!
Achieving a sunless tan is always a stressful situation. Will you wake up looking like a goddess, or a biscuit? Luckily, St Tropez's new fake tan remover formula can help in the case of the latter.