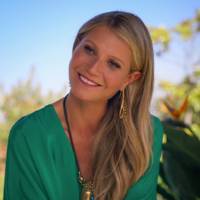 So many brilliant new shows and films have dropped on Netflix, here are the best to binge-watch
Autumn is here and thank goodness, because there's so many new Netflix releases we're desperate to delve into. And with this lineup, it looks like the forecast is swaying towards a duvet day.
This week, nothing is getting us more excited than the hotly-anticipated release of Criminal. It is possibly one of Netflix's most ambitious projects to date. Filmed in four languages across four different countries (France, Spain, Germany and the UK), the crime series comprises of 12 different stories, all of which take place within the confines of a police interrogation room. It has been described by Netflix as a "stripped-down, cat-and-mouse drama" that "focuses on the intense mental conflict between detectives and suspects." Prepare to be on the edge of your seat.
Love a good binge-watch? Check out the best Netflix documentaries, true crime documentaries and date night movies, or our roundup of the best tv series in the meantime.
Happy Netflix and chill!
The Politician

If you haven't spent the last week binge watching Netflix's hit TV series The Politician, then what have you been doing with your life? The dark musical comedy created by Brad Falchuk and Ryan Murphy follows a wealthy student from Santa Barbara, California, who is convinced from a young age that he'll become President of the United States. In order to get there, he'll have to navigate the ruthless political landscape of his high school, and keep his squeaky clean image and morals intact whilst out-smarting his relentless peers. It is AMAZING. Roll on S2.

El Camino

It's officially happening, people. Breaking Bad is being turned into a film... and it's landing on Netflix this week *screams*. The new film will follow Aaron Paul's Jesse Pinkman in the years following the season finale. Written and directed by Breaking Bad's original creator Vince Gilligan, Netflix's official synopsis states: "In the wake of his dramatic escape from captivity, Jesse must come to terms with his past in order to forge some kind of future."

Unbelievable

Believe us when we say Netflix's Unbelievable is everything we've needed in our lives since Making a Murderer. Based on the Pulitzer Prize-winning article An Unbelievable Story Of Rapes, Unbelievable tells the harrowing story of a young woman who claims to have been raped by an intruder in her home but her family and detectives refuse to believe it. This is must see viewing.

Criminal

Amongst the MANY epic Netflix shows released this autumn, the one to have on your radar is Criminal. The police interrogation drama starring David Tennant and Hayley Atwell is the hit new police drama giving Line of Duty a run for its money.

Power, S6

The good news? Tommy and Ghost return for the hotly-anticipated fifth and final season of Power and we could burst with excitement. The bad news? Netflix is airing one episode a week. Boo.

Secret Obsessions

Secret Obsession is Netflix's epic new film about a newlywed who suffers from amnesia after a brutal attack. It looks creepy AF and will leave you on the edge-of-your-seat.

Glee

Netflix has dropped all six seasons of Glee and we are feeling seriously nostalgic about it. The musical-drama about a group of misfit students who join a glee club is the perfect, uplifting viewing to sing your heart out to!

Black Mirror S5

Black Mirror is back with a bang! If you haven't already watched the Miley Cyrus episode the whole world is talking about, what the hell are you waiting for? So.freakin.good.

When They See Us

Based on a true story, Ava DuVernay's new series tells the story of five teenagers of colours who were convicted of a rape they did not commit, from the first time they were questioned in 1989, to the final settlement in 2014.

What/If

A mysterious tech investor makes a lucrative but suspect offer to a pair of to cash-strapped newlyweds.

Knock Down The House

Your weekend viewing is sorted by way of Knock Down The House, a compelling feature-length film about four remarkable women who ran primary campaigns in the 2018 midterm elections. Alexandria Ocasio-Cortez – the youngest woman in history to be elected into Congress at 29 – stands out as the star of the show.

Homecoming: A Film By Beyonce

Homecoming: A Film By Beyonce will celebrate Bey's historic 2018 performance at Coachella, which saw her become the first black woman to headline the California festival. Yas Queen B!