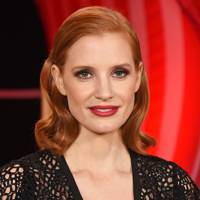 Auburn, cherry and electro: These are the best celebrity redhead looks
As the defining colour of Autumn, there's never a more apt time to experiment with red hair than right now. Not only is the shade glamorous and elegant, but it's also versatile and vibrant.
Zoe Irwin, Wella Professionals UK Colour Trend Expert, who travels the world searching for inspiration and picking up on the latest beauty trends, forecasts that red hair is here to stay; "As a trend forecaster, I note how the market reacts to colours and I can see that there's a movement towards other 70s tones in the last three - five years," says Zoe.
According to Zoe, the trend is for "a warm wash of colour that is based around the magical light that happens in the evening," and ranges from sun-kissed strawberry blond to a baked terracotta.
Plus, the shade is particularly popular among celebrities, too. From Amy Adams' tumbling waves to Emma Stone's cute choppy bob, here is our round up of the very best looks to inspire your next salon visit...