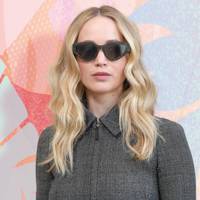 Why textural highlights are this summer's most flattering technique
Summer is around the corner, the sun is shining and thoughts are turning to all the rosé waiting for us at our fave roof garden. For beauty lovers, the warmer weather also provides the perfect excuse to hit refresh on our hair colour with a brand new hue.
If you've been looking to give your blonde locks a summertime switch, but are torn between mallen streaks, amber slate, toasted coconut or simply a update on your tried-and-tested balayage, good news: you don't have to choose.
That's because the hottest hair trend of summer 2019, according to celebrity and associate colourist at Josh Wood Colour, Jason Hogan, is textural highlights.
While Jason is known for his beach blondes, dimensional brunettes and head-turning coppers, he's also a dab hand at creating clever new colouring techniques, such as halo lights, a method of colouring that subtly works strands of dye through the top layers of the hair to create a 'halo' of light-reflecting blonde, just like a Victoria's Secret supermodel.
"While my signature 'angel lights' technique was wonderful for giving an ethereal angelic blonde for winter," Jason explains, "for summer I wanted something less blended that would give a lot of texture and dimension to the hair, and create a very bohemian, sunkissed and carefree vibe."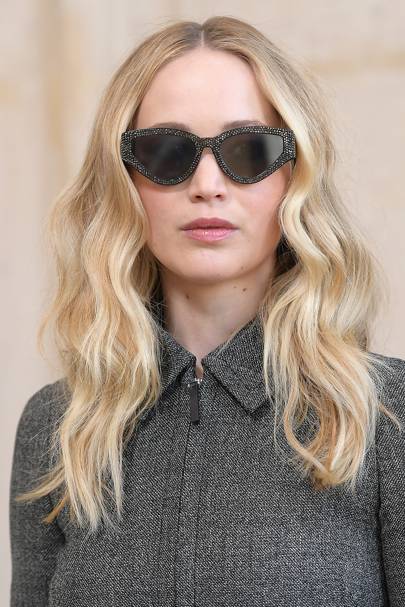 Since highlights are simply lighter pieces of hair that are used to enhance your natural hair colour, Jason's trans-seasonal technique is a a great way to upgrade all hair types, whether you prefer a soft, sun kissed look or bright, bold dimension.
"The service is suitable for all hair types and whether they had previous colour or not," he continues. "It can be customised to each client, either to add depth back into the hair to make the blonde pop, or to really jazz up any existing blonde."
And while an all-over colour would require frequent trips to the salon to keep your hair looking fresh, textural highlights is a totally fuss-free technique to szuzh up your tresses for summertime.
"Having slightly more depth at the root makes this colour very low-maintenance, and still looks great two months after you've had it done. A gloss every now and then will help keep the tone in check and maintain shine," Jason explains.
That being said, it's always wise to care for your highlights in-between salon appointments with a mask to keep the tone from turning brassy in the sunnier weather.
"Being able to go longer between colour appointments is going to do wonders for the condition of the hair. It's also important to care for your summer colour with a nourishing mask containing a UV filter - Oribe Beautiful Colour Mask is my personal favourite."
Scroll down for the best of rest hair colour trends...
Top colourist has declared warm amber, the transitional shade of the season.

Fire hair

Fire hair is up 90% on Pinterest as we look for brighter, more vibrant shades for summer. Dancer Dianne Buswell, is proof that bold is better with this shade of firetruck red.

The Mallen Streak hair

Taking inspiration from those with natural mallen streaks (a section of hair with little to no pigment), this highlighting trend sees a bigger section of hair bleached for a dramatic stripe, usually placed to frame the face.

Texture Paint hair

As more and more women are embracing their natural textures, free-hand highlights are making a big comeback. Rather than using the traditional foil technique, lightening agents are painted through curls to further enhance the coiled shapes and shadows, adding instant dimension.

Amber Slate hair

A mixture of warm (think strawberry blonde) and cool (think ice blonde) tones creates 'Amber Slate' – a modern take on the classic honey blonde. It's universally flattering on all skin tones and is the ideal trans-seasonal shade.

Opal hair

Pearlescent shades with super-reflective shine are set to be big for 2019. If you're not up for the rainbow version we're expecting to see all over festival season, this harmony of grey and cool-toned blonde is just as beautiful.

Metallic peach hair

This peachy, metallic hair colour puts the 'Living' into 'Living Coral'. Created by Cambridge Hair Collective, the highlights woven between brights takes us back to the rose gold hair trend.

Illuminated brunette hair

According to Refinery 29, Brazilian women are asking for 'illuminated brunette' in salons, with one stylist telling them that over half of his clients now request it. Hairstylist João Bosco hand-paints one-inch strands all over before smudging the roots with a toner akin to his client's base. The best part? It will last at least six months, meaning it's super cheap and low-maintenance. Sold.

Blonde roast hair

If you're a brunette hoping to add a splash of blonde to your colour or a blonde hoping to tone down for the colder months, blonde roast is the ideal way to do it. The new colour trend seamlessly combines shades of darker brown with shades of lighter blonde for the ideal Autumn hue. Describing the trendy new hair colour on Instagram, colourist Olivia Smalley wrote: "A hybrid combo of cool metallic ash tones on brunette hair." Will you be trying it this season?

Chilli chocolate hair

In true autumn fashion, gingers and reds are the colours of the season, but chilli chocolate hair is for those of us that are a bit nervous about going the full way. The colour is made up of a deep chocolate brown with an auburn hue, to get the illusion of sun-kissed hair without it looking unnatural. The name came from Amanda Leaman of Joi Salon in Boston, for a pretty self-explanatory reason - it looks like one of those extremely expensive hand-crafted chocolate bars that only get pulled out on special occasions.